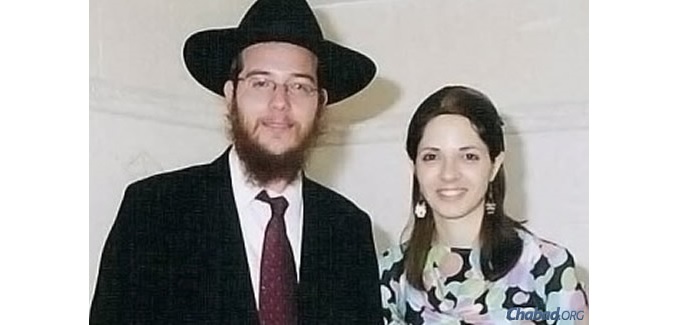 Many Americans in late-November 2008 were preparing their Thanksgiving turkeys and seasonal accoutrements when news broke of a terrorist attack in distant Mumbai, India. One of the targets was the Chabad House.
Hundreds died and hundreds more were injured in the aftermath of the widespread and prolonged terrorist attack. Inside the five-story Chabad House six Jews lay dead, including Chabad Rabbi Gavriel (Gabi) (z"l) and Rivkah (Rifky) (z"l) Holtzberg, 29 and 28, respectively. The young couple, Chabad-Lubavitch emissaries who came to Mumbai in 2003, had a 2-year-old son whose nanny had spirited him to safety. And Rifky was pregnant.
"We heard about the bombs, and we were devastated by the news," says Kim Rosenberg, referring to herself and her now late-husband, Shaarie Torah Cantor David Aryeh Rosenberg (z"l), recalling the jarring events that began Nov. 26.
"And we wanted to do something; we needed to honor them and their parents … by creating a scholarship in their name so more people can be educated," she says.
Ten years ago this month, the Rosenbergs called 10 friends; four days after the terrible news, they had the seed money to launch the Gabi and Rifky Holtzberg Scholarship Fund for Maimonides Jewish Day School. In a decade, donors have given more than $60,000 says Devora Wilhelm, Maimonides development director.
"In the face of that terrible tragedy, people wanted to create light," Devora says. "This is really the Jewish way: To summon the strength, courage and focus to make the world a better place."
Nearly six years to the day of Rabbi Gabi and Rifky's deaths, Cantor Rosenberg died of cancer. Since then, Kim has penned an annual appeal letter, requesting scholarship fund support in memory of the Holtzbergs and David.
The fund's meaning and import resonates throughout Portland's Jewish community.
Anna Davis, an active Congregation Neveh Shalom congregant, is a stalwart fund donor.
"Rabbi Gabi and Rifky worked to help people engage in Judaism, and they welcomed anyone who came through their door," Anna says. "I've seen Chabad do that in Oregon, and I see especially how Maimonides nurtures that in children."
One local mom, who requested anonymity, is so grateful for the scholarship allowing her daughter to attend Maimonides.
"Turning the passing of loved ones into building an education for the next generation so that they can carry on the traditions of our people is how Judaism has survived for thousands of years," she says. "I can see the love of Judaism in my daughter's eyes, and I know I have given her a gift. But I couldn't do it without the village of people who support her education."