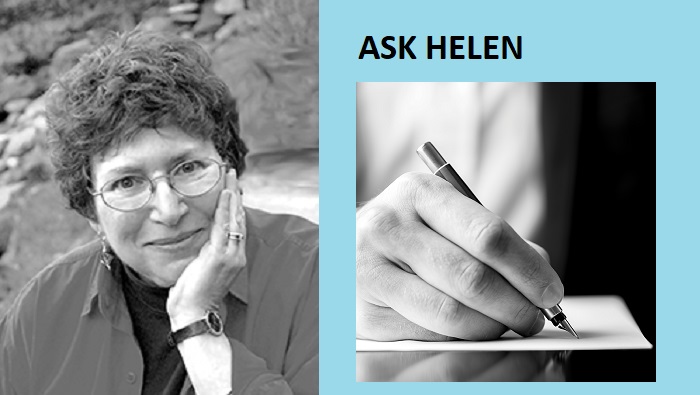 Dear Helen:
I'm part of a circle of friends who've traded holiday gifts for decades. Eventually we stopped giving them to all the children, too, but it would feel very strange, even socially uncomfortable, to skip Chanukah gifts for the core friends. This summer I gently suggested donating our gift money as tzedakah instead; I could see the "Grinch" tag aimed my way. These are people who need not one thing. They're all downsizing, from purging their closets of work clothes after retiring to moving into a condo. Even at the risk of social stigma, I feel torn between sending an email saying, "In your honor I have made a Chanukah donation to (our synagogue or some nonprofit)" and buying some silly token gift to demonstrate that we should have outgrown this ritual.
Not a Grinch
Dear Not a Grinch:
There are so many people who are in true need that spending any money at all on useless consumerism feels more wasteful than silly. If I ran your world, I'd stick with your tzedakah plan for half of your budget and organize a group excursion (as in "the gift of a collective experience") with the other half.
Start with an email that says roughly, "I know we're all downsizing, so I have decided not to gift 'things' this Chanukah. But I love you all and want to honor the depth and duration of our friendship. In our collective names, I have made a donation to (insert name of Jewish organization that serves the needy, say Jewish Federation). I'm also proposing that we pool our resources and start a new annual holiday tradition of an excursion – maybe theater tickets or a day trip to somewhere fun. Let's find new ways to make the world and our psyches better."
There may be some grumbling about "Grinchiness," but your true friends won't tell you about it.
Dear Helen:
I don't want to sound ungrateful, but I have a friend who keeps giving me her hand-me-downs like she is doing me a big favor. I'm not sure where she got the idea that I admired her taste, which I most certainly do not, though I do politely tell her that I like whatever new purchase she is modeling when we get together. This is, BTW, a woman who proudly tells me "I don't like to shop," but who manages not to wear the same thing twice in a season. For my birthday, she gave me – gift-wrapped no less! – a box of "gently worn" duds that she said I had admired. I managed to swallow my horror and surprise and said, "Thanks but I'm in giving-away mode, so perhaps you should donate these to a women's charity." I know she means well. Do you have a gentle way to forestall what I fear is coming my way again in December?
Thanks, But No
Dear Thanks, But:
Re-gifting is not uncommon, but generally it's with an unwanted new item.
Asking if you want a no-longer-needed item is considerate. Gift-wrapping it is rude and/or a very bad joke. Either way, unless it is something you have truly coveted, the appropriate response is "Thanks, but no thanks." Women I know who are in acquisition and/or shedding mode have made an annual clothing exchange party for people to bring their outgrown, under-worn and otherwise no-longer-wanted attire. All the residual clothing, jewelry and accessories are donated to local women's organizations that help people in transition who are homeless or who might need professional attire they could not otherwise afford.
If you suspect this person is planning to "gift" you again for Chanukah, make it a non-event by telling her how you are culling your clothes down to the essentials as part of a self-improvement program. You could, in your nicest possible voice, say, "If you're interested in anything …" but only if you can keep a straight face.
A resident of Eugene since 1981, Helen is a member of Temple Beth Israel. She claims to have black belts in schmoozing, problem-solving and chutzpah. Email your questions to helen@yourjewishfairygodmother.com.