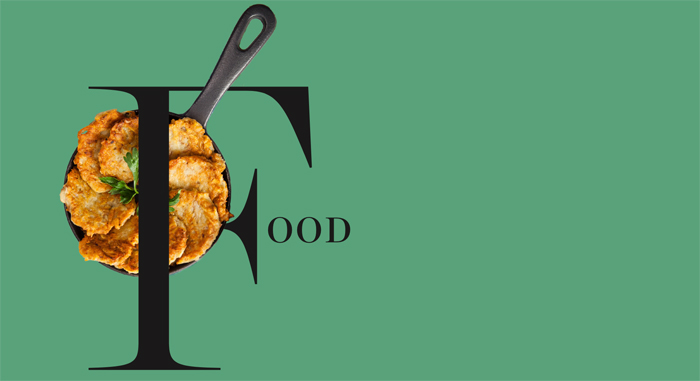 Portland has become a culinary destination, and in recent years the state's kosher options have expanded too.
Oregon Jewish Life does not guarantee the kashrut of any merchandise in these listings. Please check with the store or restaurant to be sure it meets your kashrut requirements.
CERTIFYING AGENCY
OREGON KOSHER
6698 SW Capitol Hwy., Portland, OR
503-343-3497
oregonkosher.org
GROCERS
(Although all grocery stores carry kosher certified products, the following have expanded kosher offerings)
ALBERTSONS AT SHATTUCK
5415 SW Beaverton-Hillsdale Hwy.
Portland, OR
503-246-1713
BURLINGAME FRED MEYER
7555 SW Barbur Blvd.
Portland, OR
503-452-3000
NEW SEASONS MARKET
16 stores in greater Portland Area
SAFEWAY
(Oregon Kosher certified bakery; kosher fish; kosher Sushi by special order)
8145 SW Barbur Blvd., Portland, OR
503-452-6068 ext. 1210
TRADER JOES
503-777-1601
Trader Joe's locations offer a pamphlet listing their kosher items.
WHOLE FOODS MARKET
Nine Locations in Washington and Oregon
RESTAURANTS
BOWERY BAGELS
(Bagels certified by Oregon Kosher)
310 NW Broadway, Portland, OR
503-227-NOSH (6674)
bowerybagels.com
CAFE AT THE J
(Certified by Oregon Kosher)
6651 SW Capitol Hwy., Portland, OR
503-535-3630
oregonjcc.org
CENTURY CATERING
(Certified by Oregon Kosher)
503-849-2605
GARBONZOS CART
(Certified by Oregon Kosher)
Food Cart located at the Mittleman JCC
Events at Zidell Yards
503-475-4875
garbonzos.square.site
HENRY HIGGINS BOILED BAGELS
(Bagels certified by Oregon Kosher)
523 NE 19th Ave.
6420 SE Foster Road
1325 SE Tacoma St.
Portland, OR
hhboiledbagels.com
HOLY SMOKES
(Glatt Kosher Smoked BBQ foods by Oregon Kosher)
3975 SW Beaverton-Hillsdale Hwy., Portland, OR
503-706-1006
holysmokes.house
KRISPY KREME
(Certified by Oregon Kosher)
16415 NW Cornell Road, Beaverton, OR
503-645-2228
krispykreme.com
LEIKAM BREWING TAPROOM 
(Beers certified by Oregon Kosher)
5812 E Burnside St., Portland, OR
503-477-5246
leikambrewing.com
SARAH BELLUM'S BAKERY & WORKSHOP
(Certified by Oregon Kosher)
7828 SW Capitol Hwy., Portland
971-249-2870
sarahbellumsbakery.org
SUNNY'S LEGENDARY FROZEN YOGURT
(Yogurts and most toppings certified by Oregon Kosher)
4397 SW Vermont St., Portland, OR
971-271-8348
sunnysfrozenyogurt.com