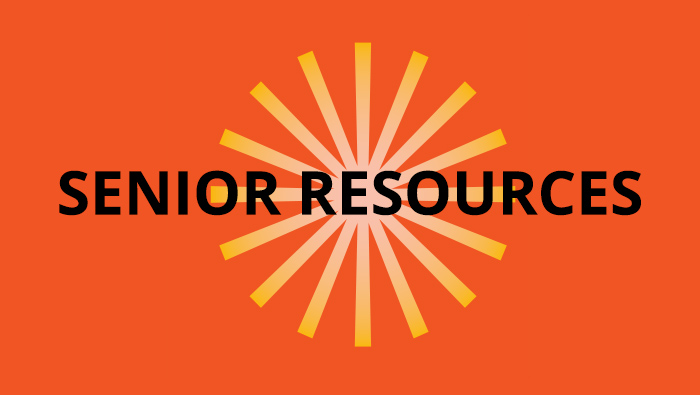 ---
ELDER CARE
ADULT DAY SERVICES AT CEDAR SINAI PARK
6125 SW Boundary St.
Portland, OR
503-535-4403
nancy.heckler@cedarsinaipark.org
cedarsinaipark.org
Adult Day Services offers family caregivers convenient, flexible respite along with the comfort of knowing their loved one will be spending the day in a stimulating, nurturing and fun environment. Group activities are adjusted to the needs, abilities and interests of participants. Lunch and two snacks daily are included.
ALL IN ONE MOBILITY, INC.
12833 NE Airport Way
Portland, OR 97230
503-255-5005
sales@allinonemobility.com
allinonemobility.com
We sell, install and service stair lifts, walk-in tubs, barrier free showers, wheelchair lifts, track lifts, elevators and more. Visit our showroom near the airport to see and try stair lifts, mobility scooters, lift chairs, walkers, baths, showers, wheelchairs, elevators and other mobility products. We are open 8 am-5 pm, Monday-Friday.
HEARING HEALTH
4921 SW 76th Ave.
Portland, OR 97225
503-292-2995
info@yourhearinghealth.com
yourhearinghealth.com
Portland's #1 rated provider of top quality Hearing Aids. Accurate and comprehensive hearing evaluations, no- and low-cost hearing aid repairs, prescriptive fitting utilizing state of the art REAL Ear Measurement, reprogramming, hearing protection. For 17 years, thousands of people have relied on us to keep them active, healthy and connected.
SINAI IN-HOME CARE
7412 SW Beaverton-Hillsdale #106
Portland, OR
503-542-0088
info@SinaiCare.org
SinaiCare.org
Sinai In-Home Care is a nonprofit, licensed Comprehensive In-Home Care Agency serving seniors and people with disabilities in Portland and surrounding areas. Supporting individuals and their families, our experienced care team of nurses and caregivers provide reliable care coordination, personalized plans, assistance with daily activities, hands-on care and medication administration.
SENIOR LIVING
CEDAR SINAI PARK
6125 SW Boundary St.
Portland, OR
503-535-4300
info@cedarsinaipark.org
cedarsinaipark.org
Cedar Sinai Park and its many service affiliates is a nonprofit organization that provides residential and community-based care to seniors and adults with special needs. Our broad-based continuum of care can be tailored to individuals' needs in a manner based on Jewish values of secure, supportive, loving and stimulating environments.
COURTYARD VILLAGE AT RALEIGH HILLS
4875 SW 78th Ave.
Portland, OR
503-297-5500
joaniec@courtyardvillage.com
courtyardvillage.com
Courtyard Village at Raleigh Hills provides high quality and affordable housing for active, independent adults 62 years of age or older. We are independently owned and locally operated. It's the privacy and freedom of home combined with services of friendly, helpful and caring staff.
HAROLD SCHNITZER CENTER FOR LIVING
6125 SW Boundary St.
Portland, OR
503-535-4300
cedarsinaipark.org
The Harold Schnitzer Center for Living, Oregon's first Green House homes, offers long-term intermediate nursing care in a setting that isn't "home like" – it is home. Spacious, stunning private rooms and private bathrooms surround a welcoming hearth and family-style gourmet kitchen. Daily life is driven by the individuals who call it home.
NORTHWEST PLACE
2420 NW Marshall St.
Portland, OR
503-388-4208
Northwest_Place_Marketing@SRG-LLC.com
SRGseniorliving.com
At NorthWest Place, an Independent Living retirement community located in Portland, residents enjoy a vibrant retirement lifestyle with a full calendar of social, cultural and educational opportunities. One and two-bedroom residences with services and amenities such as an onsite restaurant, a rooftop garden, an art room and a fitness center.
ROBISON HEALTH & REHABILITATION CENTER
6125 SW Boundary St.
Portland, OR
503-535-4300
info@cedarsinaipark.org
cedarsinaipark.org
RJHC is a post-acute care center providing state-of-the-art rehabilitation services. The highest quality skilled care for those recovering from surgery, strokes, accidents or other major health traumas helps get you back home. Services include on-site physical rehabilitation and occupational and speech therapies. Private rooms, private bathrooms, around the clock in-room dining.
ROSE SCHNITZER MANOR
6140 SW Boundary St.
Portland, OR
503-535-4000
RoseSchnitzerManor.org
Rose Schnitzer Manor Assisted Living offers a comfortable, elegant and caring community dedicated to providing the highest quality care while supporting a vital lifestyle. Residents enjoy gourmet meals in an array of fine dining settings, daily fitness classes, frequent outings, plus on-campus activities to stimulate mind, body and soul.

---
---