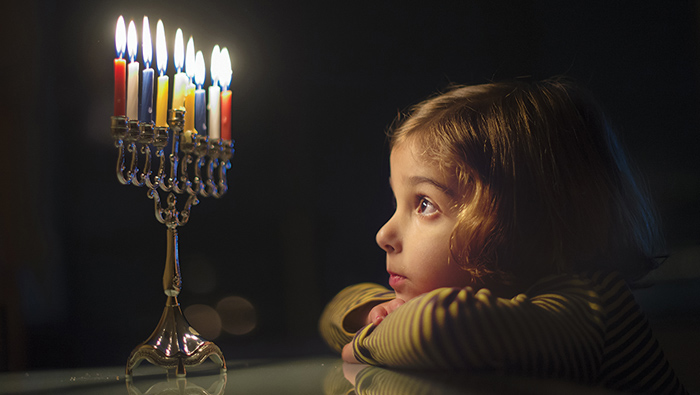 ---
Maimonides Jewish Day School in Southwest Portland announces Oregon's second annual Hanukkah essay contest. All Oregon students in third to sixth grades are encouraged to reflect on and write an essay on the topic, "What Freedom Means to Me." The Jewish Federation of Greater Portland is a contest partner.
The contest has sections for third-fourth graders and fifth-sixth graders. One winner from each group will be selected by a panel of three judges who are unaffiliated with Maimonides. Entries will be accepted beginning Oct. 22. Essays are not to exceed 150 words. Submit essay via email by 5 pm, Nov. 25, to Office@PortlandJewishSchool.com. Put "Hanukkah Essay Contest 2018" in the subject header. Include the student's name, age and grade, and the school's name and phone number.
Winners will be announced Nov. 29. The two winning students will read their pieces at the annual Menorah Lighting Ceremony at Director Park in downtown Portland on the first night of Hanukkah, which this year falls after sundown on Dec. 2. Winners receive a hoverboard.
"Last year's first annual essay contest was so successful, with more than 50 students from greater Portland participating, that we wanted to offer this opportunity statewide," says Maimonides Principal Rabbi Shneur Wilhelm. "Students reflected beautifully on the Hanukkah-related topic last year, and we look forward to more of their thoughts and words this year."
JFGP CEO and President Marc Blattner says, "The JFGP is delighted to partner with Maimonides on this communitywide essay contest. The topic is of great importance, and we look forward to the wise words of wisdom from our students."
Award-winning Jewish children's author Eric A. Kimmel last year endorsed this fun contest. Kimmel and Oregon's Poet Laureate Kim Stafford both are endorsing this year's writing exercise. Stafford accepted the role saying, "I'm happy to endorse this essay contest as I'm an advocate for writing in all forms."

---
---