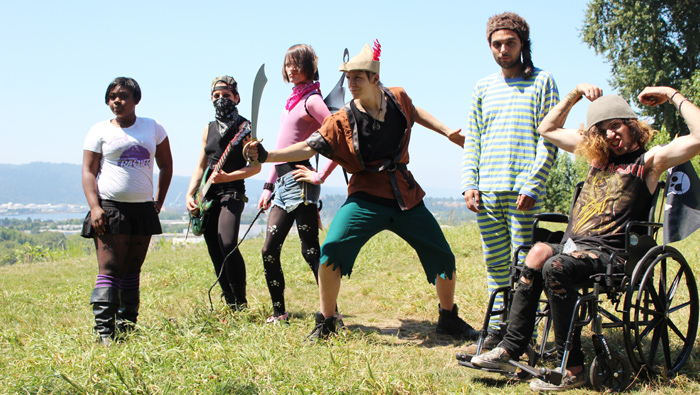 ---
When:
March 1, 2017 @ 7:00 pm – 8:30 pm
2017-03-01T19:00:00-08:00
2017-03-01T20:30:00-08:00
Where:
Havurah Shalom
825 NW 18th Ave.
Portland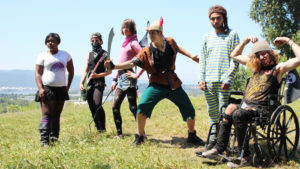 See what youth experiencing homelessness have to say for themselves.
What: Outside the Frame, in collaboration with the Tikkun Olam Committee of Havurah Shalom,  presents The Lost Boys of Portlandia, a documentary featuring the real lost children of Portland. Homeless youth debate if and how to return to mainstream society while creating their own film version of the iconic story of Peter Pan. The evening will include a panel discussion with the filmmakers.
We will also premiere "Rest, not Arrest," our new film for the Right to Rest Act. Oregon Legislators Piluso, Dembrow, Greenlick, Nosse, Power and Frederick have joined forces to introduce a new bill designed to end discrimination against people experiencing homelessness. HB 2215 prohibits law enforcement from arresting or ticketing people for resting, sitting, eating, or engaging in other basic life-sustaining activities in public.
A trailer for The Lost Boys of Portlandia is here: https://vimeo.com/188246795
Private link to film (24 minutes) available upon request.
Who: Outside the Frame empowers homeless and marginalized youth to educate the public about issues they face by producing films with youth that convey their experience. We help youth become directors of their lives, rather than character actors, by providing a much needed creative outlet, technological training and a sense of dignity and possibility that is contagious and visible to the public.
Why: "On its surface, it's a film about the making of a film, but the backdrop is flooded with one of Portland's most pressing social issues." – KGW-TV
"This legislation, HB 2215, is crucial towards stopping the tidal wave of criminalization. If we can beat back these ordinances in Oregon, then we can continue to win in other states and actually build a future where we can all thrive." Coral Feigin, Director of Community Organizing at the Western Regional Advocacy Project.
FREE, all ages event
Event Sponsored by: Tikkun Olam Committee of Havurah Shalom, Oregon Film, KBOO Community Radio, New Seasons.
Contact: Nili Yosha, 503-664-8344. nili@otfpdx.org. Outside The Frame is a 501(c)3 nonprofit organization.

---
---