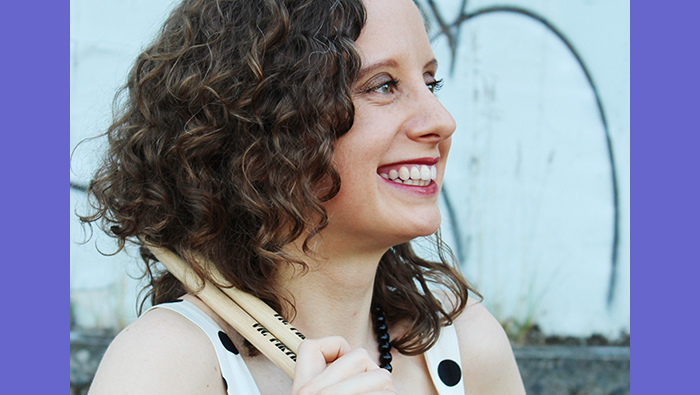 ---
When:
September 14, 2017 @ 6:00 pm
2017-09-14T18:00:00-07:00
2017-09-14T18:15:00-07:00
Where:
The 1905
830 N. Shaver St.
Portland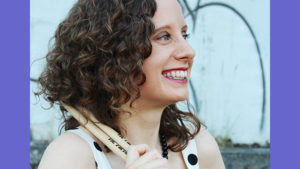 Jewish Jazz drummer Rivkah Ross will perform with the all-female Nica's Dream jazz group.
Rivkah currently sits on the board of Beth Israel's Jews Next D'or.
Rivkah began to play drums after being inspired by a Sevendust concert in Miami, FL. After a few years of being self-taught and playing in local bands, she attended Broward College in Davie, FL, as a music major and studied jazz drum set and classical percussion. Rivkah played and recorded with a variety of South Florida artists, including Andrew Bayuk, the four-time winner of the American Idol Underground Folk Competition.
In 2008, Rivkah moved to Los Angeles to study drumming at Musicians Institute. While being a student at Musicians Institute, she went on tours around California with Jeff Hershey and the Heartbeats, a 1960's soul-rock band, and recorded and played with many other local artists. Rivkah opened for Dick Dale, the B-52s, and The New Mastersounds with Jeff Hershey and the Heartbeats. The band went on to complete three European tours, performing multiple dates in Spain, France, Italy, Germany, Belgium, Luxembourg, The Netherlands, and Switzerland. After touring with the band, Rivkah returned to Los Angeles and continued to play and record with two unique all-female jazz bands, Lady Jazz and the Hard Bop Chicks, as well as other artists. She gained an endorsement through Soultone Cymbals while living in Los Angeles, and performed with Stevie Wonder as part of a drum ensemble on Stevie Wonder's Annual House of Toys at the Nokia Theater. In 2016, Rivkah relocated to Portland, Oregon, where she continues to perform.
Rivkah loves to teach and is a Certified Facilitator for The Rhythmic Arts Project, a non-profit organization that teaches life skills to students with disabilities using hand drums and specialized curriculum. She has worked with students with disabilities, as well as disadvantaged and chronically ill students, and she has a special interest in working with students who face challenges. Rivkah holds a Master of Education with emphasis in Special Education from Southern New Hampshire University.
Rivkah enjoys being out in nature, spending time with loved ones, writing stories, traveling, dancing, hiking, and inspiring and teaching others, especially girls and women, to play drums. Her favorite drummers are Roy Haynes, Cindy Blackman, Terri Lyne Carrington, Elvin Jones, Tony Williams, and Sean Reinert.

---
---